History
When Bernhard Wolz senior established the company in 1927 in Luxembourg he focused on clients that had the highest standards. As a carpenter he felt obliged to constantly be the best with regard to the production of first-class furniture. And he taught his son Bernhard junior to respect this value with every individual order effected.
After the war they rebuilt the company in their Franconian home town. The post-war situation drove them to acquire new technologies and break new ground with regard to unconventional problem-solving. Bernhard Wolz junior not only took over the company in 1972 but also the basic principle: perfection. And, just as his father had done, he passed on this code to his children, who are the current owners of the company Andreas and Michael Wolz. Since 1984, Wolz Nautic has opened up the international boat market and with the takeover of the responsibility in the third generation it geared the company toward the maritime field in 1990.
The company
Feeling the ideal decking under your bare feet, the sense of grandeur and knowing you have replaced the ordinary with something so unique. Knowing you have a Wolz Nautic-Deck gives you a feeling of confidence. It confirms that you have met your standards and fulfilled your dreams. Maybe it even confirms the most important thing: you have made the right choice.
The right decision
We see your high standards and requirements as a benchmark for our performance promise and put this at the heart of our business philosophy. By choosing Wolz Nautic you are choosing a brand that guarantees you innovative strength, the highest level of manufacturing quality, exclusiveness and fascination over the "Made in Germany" label. Thus, we join the ranks of those German companies, which have revolutionised their field through their innovative ideas and have shaped the future.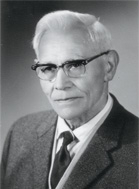 Our forward-thinking idea regarding the use pre-manufactured Teakdecks on HPL has redefined the construction of yacht decking. High pressure laminate (HPL) is an extremely solid yet flexible synthetic material that has been soaked in resin. We use this as a plate in a thickness between 0.8 mm and 3.8 mm as a carrier system for our decking. This is an unrivalled innovative method, which we continuously improve through our constant aspiration for perfection and with the help of the market leaders team. Wolz Nautic can vouch for this as a responsible and respectable company that is an owner-managed family business in the third generation.